Bruno Giustozzi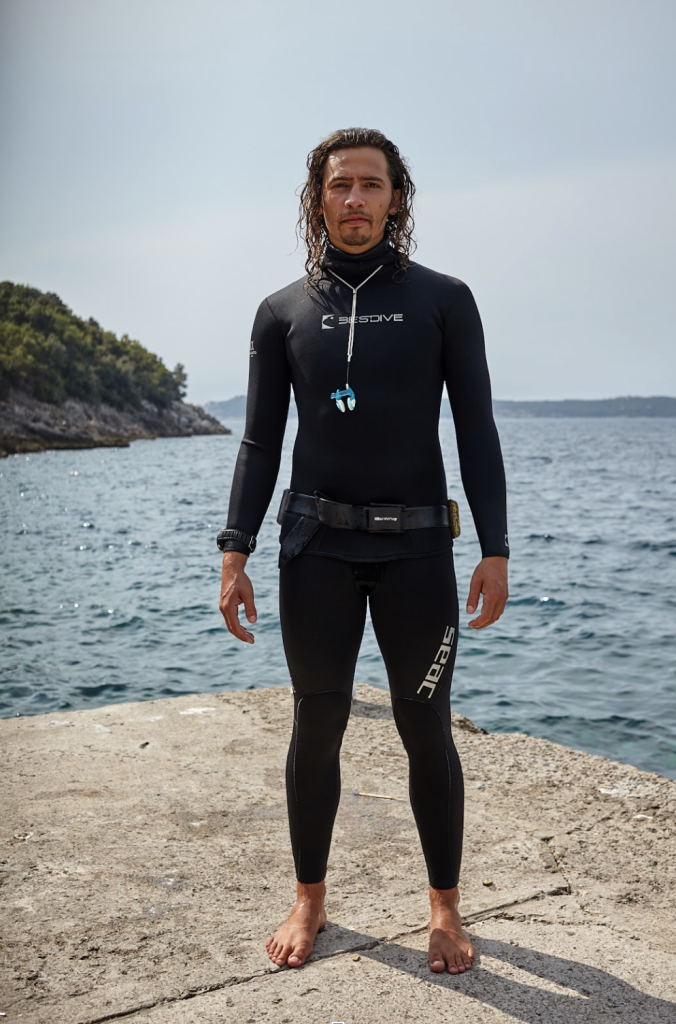 Bruno has been working as a movement teacher, freediving instructor and coach for the last years in Europe, Asia, and Central America.
Since childhood, Bruno has been drawn to water and the ocean in particular. Through freediving and in his courses, he encourages reconnecting to the water element and exploring the ocean by diving beyond the surface physically and mentally. Allowing people to experience calmness and weightlessness in the water. Acknowledging potential fear and dissolving it slowly through trusting the environment and feeling safe. Bruno is a certified Molchanovs freediving instructor.
Apart from freediving, Bruno is studying and teaching Daoist cultivation arts from the Daxuan tradition. These methods involve training the body to become strong and deeply relaxed, the mind to be calm and focused, and the breath to be more nourishing.
On his journey over the last decade, Bruno has learned and explored in depth different movement practice approaches that shaped him. Among these are: Joseph Bartz Training, Stretch Therapy (Kit Laughlin) and the Ido Portal Method.
Among others, he worked for the luxury eco resort Kasiiya Papagayo in Costa Rica developing a movement program as part of the activities for their guests.
Since 2020 he has come to Lustica, Montenegro each summer working and training alongside Fabian, founder of SeaSpace.
Bruno will be leading all 2023 courses, together with an assistant instructor.